Ahhh that double pearl earring!
Seems like it's everywhere I look. With a $290 pricetag (per piece) it's way out of my reach, but that doesn't stop me from daydreaming about all the possible outfits I would wear it with.
Just imagine, the white one (as seen in the photo above), red nails, black polo neck, tailored pants and pointy flats.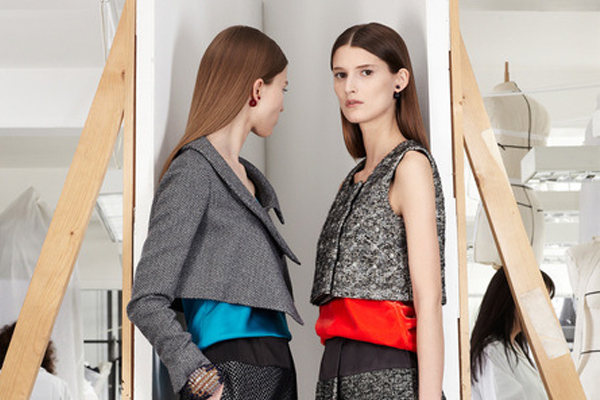 Photos: Dior Pre-Fall 2013 Lookbook.